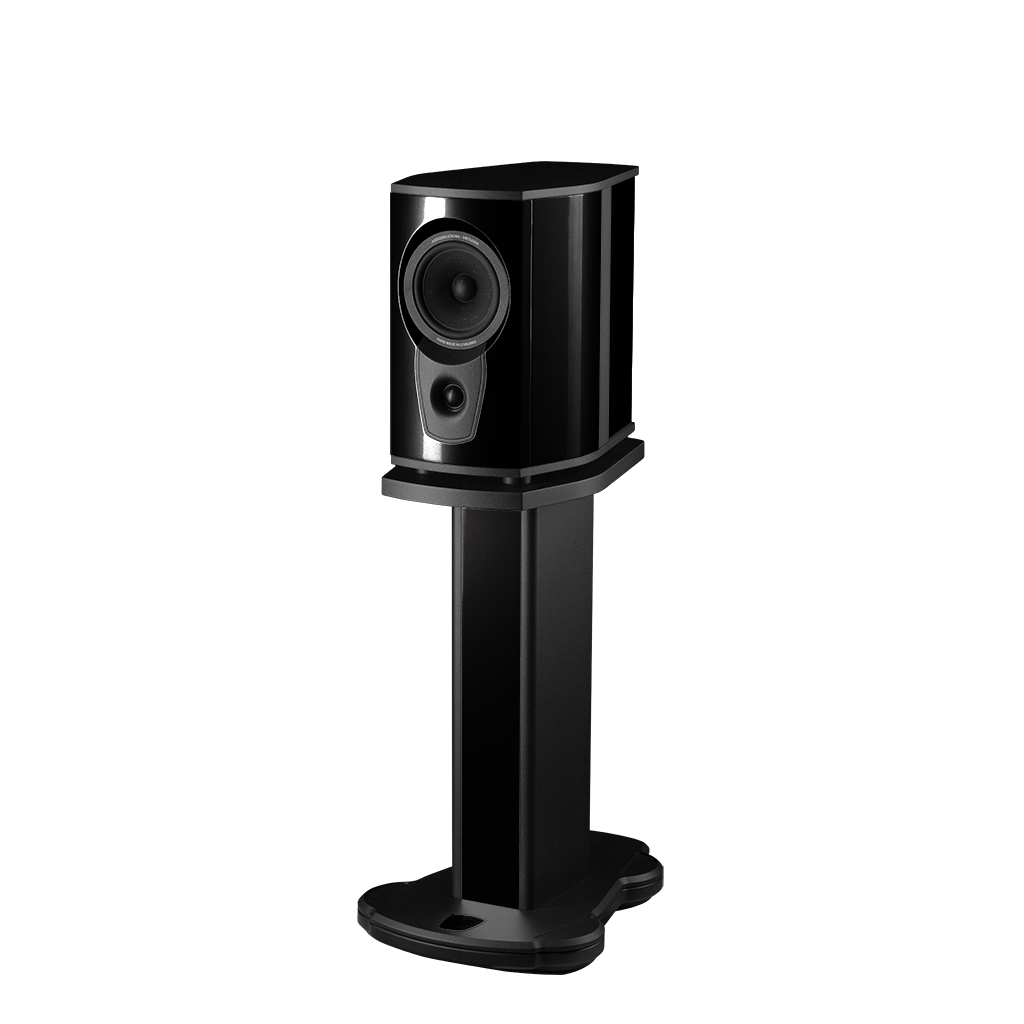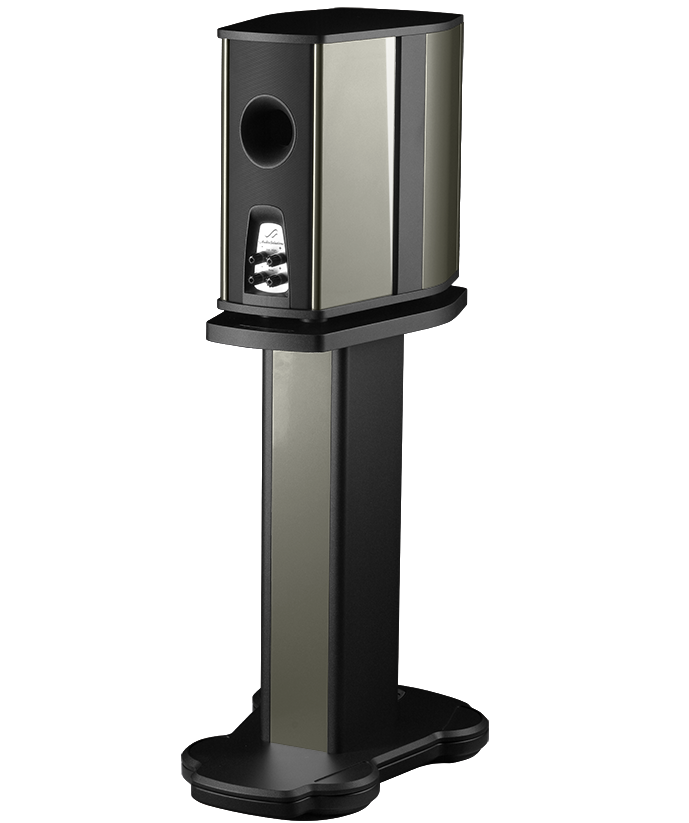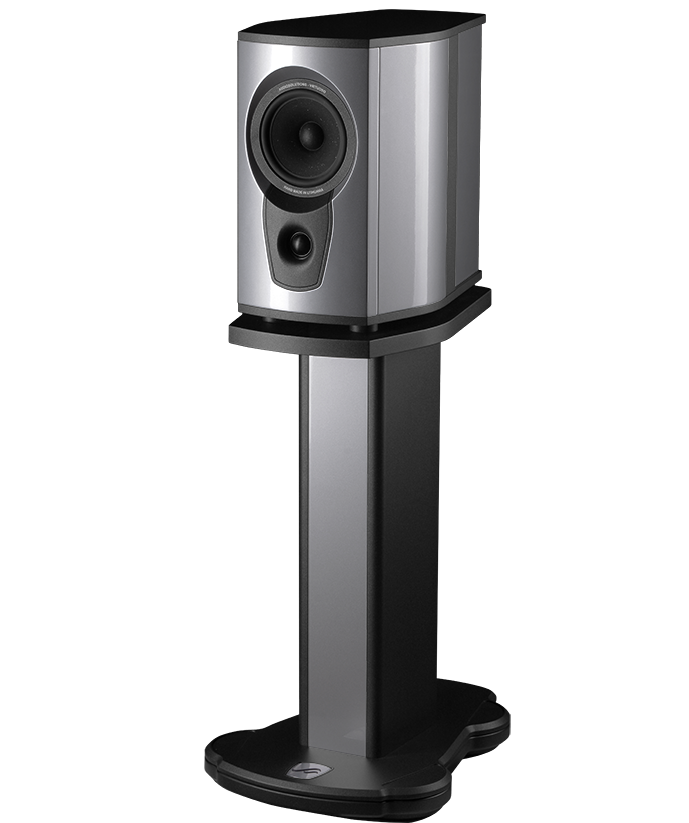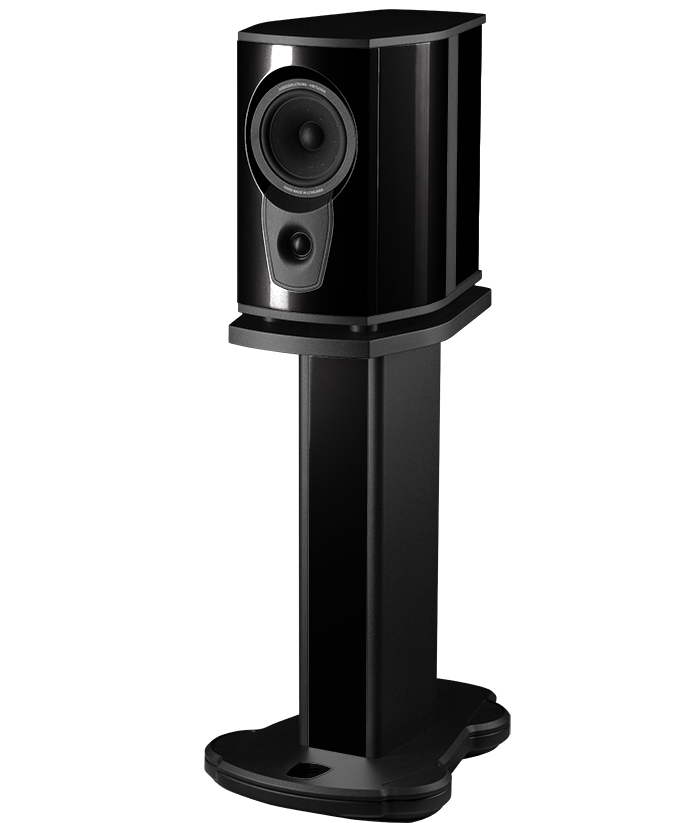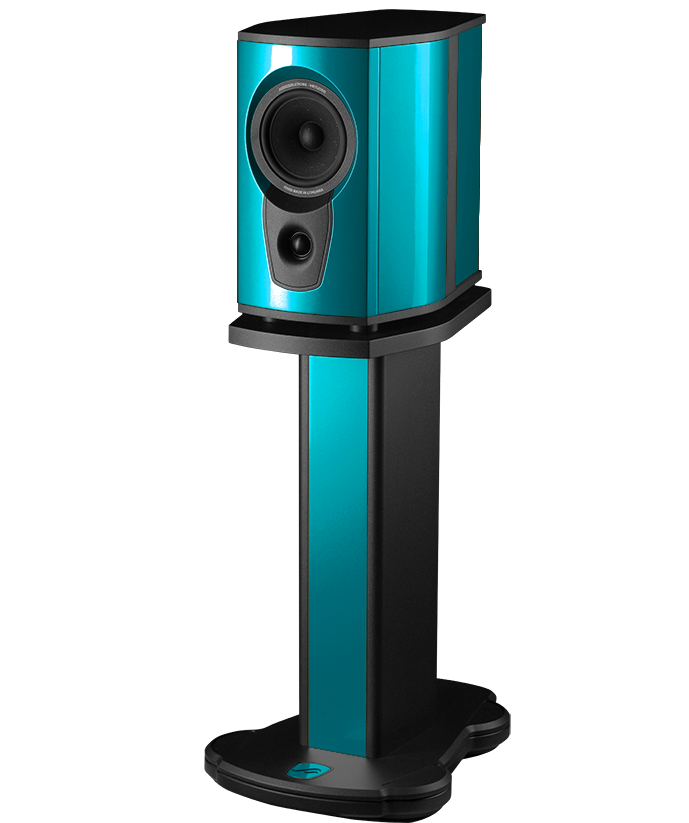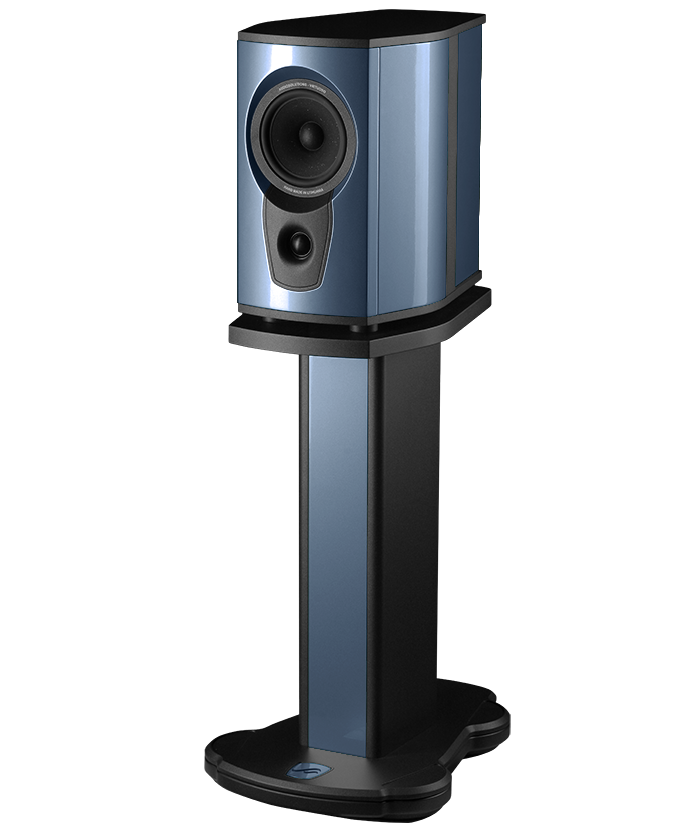 Audio Solutions Virtuoso B speakers employ much of the advanced technology originally developed for the company's flagship Vantage 5th-anniversary series. Virtuoso series sits comfortably between AudioSolutions' Figaro and Vantage 5th anniversary series.
Cat No: AS-VB
Audio Solutions Virtuoso B speakers employ much of the advanced technology originally developed for the company's flagship Vantage 5th-anniversary series. Virtuoso series sits comfortably between AudioSolutions' Figaro and Vantage 5th anniversary series.
€ 9.354,8
Shipping within 1-2 months
Item Description
Notable highlights of Virtuoso series includes an advanced Box-in-a-Box system, mini-horn loaded tweeter, an extended frequency midrange driver, a user-adjustable crossover with three listening profiles, and of course self-locking cabinets borrowed from our Vantage flagship speakers.
Three-way speaker system with sub firing down. Highly braced internal skeleton with complex all new Box-in-a-Box enclosure and multi-layer walls. Inspired by Vantage 5th anniversary speakers with many technologies borrowed from and advanced to fit for our new generation platform. We believe that Virtuoso is a dawn of a completely new generation of speakers at AudioSolutions and it starts with Virtuoso series.
Specifications
Dimensions (HxWxD): 450mm x 297mm x 478mm; 17.7 x 11.7 x 18.8in
Dimensions with stand (HxWxD): 1225mm x 391mm x 547mm; 48.2 x 15.4 x 21.5in
Weight without stand: 23 kg/50 lbs each
Weight with stand: 37 kg/82 lbs each
Shipping weight: 60 kg/132 lbs each
Sensitivity: 91.5 dB @ 2.83V 1m
Nominal power handling: 130 W rms
Maximum unclipped power handling: 260 W;
Impedance: nominal 4,0 ohms
Crossover frequency: 500 Hz; 7000 Hz
Frequency response (in-room environment): 30-30000 Hz
Drivers: 3cm silk dome tweeter, 16.5cm Hard Pulp paper cone mid, one 19cm Hard Pulp cone bass driver firing down
A true Box-in-a-Box Cabinet
Virtuoso speakers share a true box-in-a-box enclosure design. This system relies on an internal structure with extensive skeleton-like bracing which grants rigidity of enclosure and controls primary vibrations which are created directly by the drivers. This internal carcass is covered with lightweight material to form an inner box. Lightweight walls have very low inertia and don't store energy. Because of that, inner cabinet ringing characteristics are very good. The outer box is being attached directly to and over the inner box. By applying more dense material with higher inner losses we eliminate any high Q spikes which can be transmitted from inner structure. Outer box works in tandem with inner box by dampening each other out. Specially calculated corner joint point's and shape increases structural forces even further. The resulting cabinet shares properties of those aluminium or composite cabinets, but do not add high-frequency ringing and harmonics which is common in those type cabinets.
Multi-Layer Surfaces
Virtuoso benefits from different thickness walls across all cabinet. We use different thickness and density materials, combine them so that each layer would have different resonance frequencies. This technique allows us to dampen vibrations inside those materials. A thin polyurethane glue layer between materials has a thickness of 0.1-0.15mm and forms a unique layer which helps to transfer energy from walls to heat (absorb mechanical energy) and help to dampen all structure extensively. The thickness of sidewalls, front baffle and back of the speaker is not equal along all perimeter. It constantly changes. This technique not only serves as a pretty curved outer shell but promotes differential vibration dampening when the driver works at high-pressure levels. This technique along with a box in a box technology forms a complex cabinet system which only some high-end manufacturers can allow themselves to manufacture.
Extended Band Midrange
AudioSolutions exploits a unique concept of extended band midranges. While most systems utilize crossover points within the 700-2500hz region, we believe that having a three-way system and wide-spectrum midrange is critical. While this method creates a bit narrower listening window, the benefits of it are by far more superior and worth striving for.
A human ear has uneven sensitivity across the audio band. We are naturally less sensitive to low-frequency irregularities and high-frequency irregularities, but our ear is enormously sensitive to mid frequencies within the 1000-2000Hz band. Each driver has naturally occurring irregularities across the spectrum a.k.a. distortions which make each driver sound with imprinted unique character (i.e. metallic sound). We can hear that different imprint between two drivers (i.e. midrange and tweeter) while playing music if the crossover point is somewhere near that sensitive region of 1000-2000Hz. This phenomenon is audible and understood as unbalanced, harsh or tiresome sound and eliminates speaker main purpose – recreate life-like sound and emotions. Physically it is impossible to fully eliminate naturally occurring distortions in the driver, but we can stay away from the most sensitive region and cross-over drivers where our ear is least sensitive. The principle behind this is very simple – human senses can't accurately distinguish sole stimulus but can be extremely accurate in distinguishing slightest differences if two stimuli are present.
The simplest example – all paper is white and you cannot tell how white different sheets are until you have them close to each other. Comparing two of them you can easily tell which one is whiter even if it is the slightest shift in colour. The same works for sound. If you have two drivers crossed in a most sensitive region – you immediately hear the tonal shift of drivers, different irregularities and the overall sound is far from natural. Keeping crossover points as far as possible from that region allows you to hear most information (most sensitive information) coming from one driver and unchopped by crossover.
Virtuoso Extended Band Midrange driver covers the spectrum from 500Hz up to 7000Hz. That is almost 4 octaves of most essential musical information coming unsplitted between different drivers. Because of this concept, we can truly say that possibly we have the most natural-sounding speakers among all.